Back to top
Viroment
What We Do
We build pre-leased cutting-edge agricultural facilities for the world's largest animal integrators. Pork is the #1 protein source accounting for 38% of global meat production with a market increase of over 5% per year. Existing older facilities are reaching their end of live cycle in a growing market resulting in a high demand for new facilities being available for hog integrators to lease. Viroment's pre-leased facilities lock in cash flows for 15-yr terms. Viroment's unique barns filter and dewater manure in real-time improving animal health by eliminating odors. The inclusion of the Viroment equipment results in a significant increase to the overall financial bottom line.
We Are
The Viroment Capital founders are experienced and were raised on family farms. Paul's invented a patented a process to dewater sludge later used for Hurricane Harvey's disaster clean-up for the City of Houston. Russ owns a 3rd generation feed mill, owns hag barns and is a board member for the National Pork Council resulting in longstanding relationships with large-scale integrators. Chris Reimers brings an deep understanding of manure nutrients value to the team.
Investment Opportunity
Viroment is seeking capital to finance and build pre-leased cash flowing hog barns. Investors will receive annual return of up to 12%. The investor will receive quarterly dividend payments with a final balloon payoff at the end of the 3-yr note term.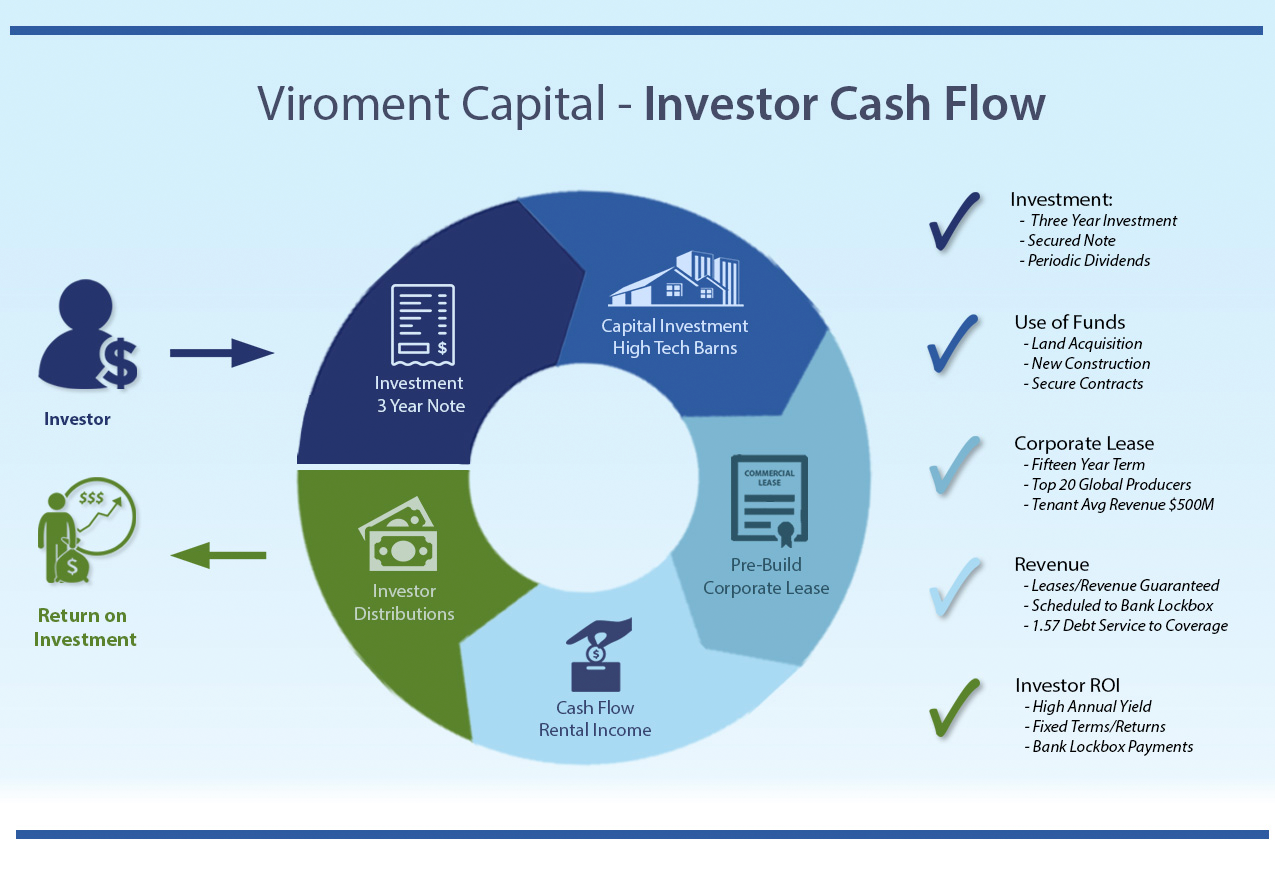 Raise Start Date:
Friday, February 28, 2020
Raise End Date:
Friday, February 26, 2021